Festivals
1 September – Launch of New Basketball Season
The holiday has finished. Hundreds of young basketball players flow into basketball halls. On the 1st of September at Šarūnas Marčiulionis Basketball Academy is a traditional festival of the new season. During the opening of the new school year "kids of Marčiulionis", their parents, friends and relatives used to visit the Theatre "Keistuoliai", Balys Dvarionas Music School or go to the basketball halls at the Academy.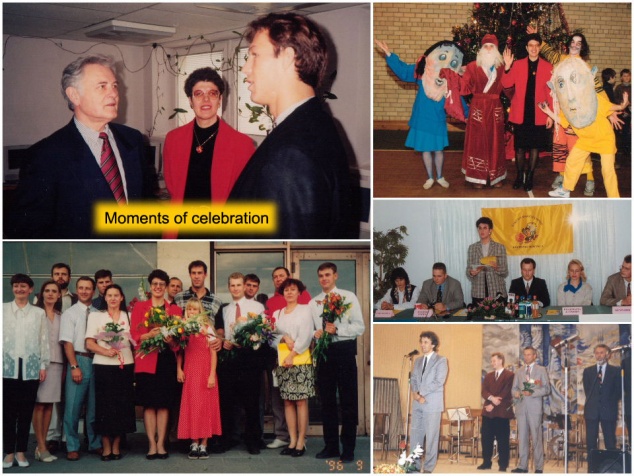 Christmas Basketball Stars
The match between "The Blue" and "The Yellow" teams of Šarūnas Marčiulionis Basketball Academy has been traditional for a long time during Christmas celebration. The best young players chosen by Academy coaches participate in it. The concurrent participant of the festival, basketball lover Santa Claus, comes every year with a big sack full of presents for he Academy students.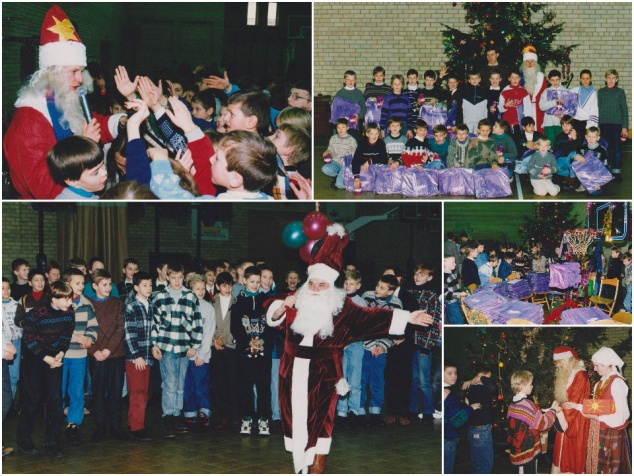 Auction – Festival for All Friends

In the spring of 1996 a meeting of sponsors and friends of Šarūnas Marčiulionis Basketball School was held in the then leisure centre "MAX". About two hundred and fifty people who were keen basketball lovers – politicians, actors, journalists, foreign guests, participated in the party. The central and long-awaited focus of the evening was an auction of basketball accessories. Many of the showpieces had signatures of NBA and Lithuanian basketball stars. The most expensive cap with Arvydas Sabonis and Šarūnas Marčiulionis' signatures was sold for 1500 litas; the biggest price for T-shirts went up to 2300 litas. The culmination of the evening became an NBA ball with the signatures of Charles Barkley, Kevin Johnson, Danny Manning and their partners. The then "Coca-Cola Bottlers" general director Soren Hansen plunked down as much as 47500 litas for this exhibit. The money received in the auction went to the basketball school. To quote Šarūnas Marčiulionis, the very founder of the school: "to our children".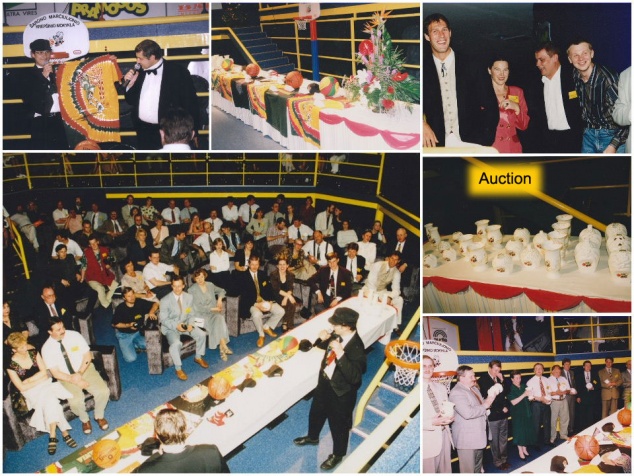 Season Closing Feast
The closing of the basketball season is one of the most vivacious festivals at Šarūnas Marčiulionis Basketball Academy. Season winners, best players, and coaches are awarded during the celebratory evening. The focus of the celebration at the Basketball Academy is the senior player send-off. The graduates are presented diplomas and certificates of the Academy, whereas they traditionally leave framed T-shirts signed by all leaving basketball players to the Academy.