Open Doors Day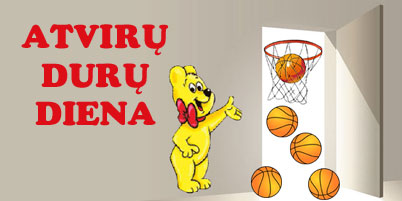 Open Doors Day at the Basketball Academy
Open Doors day, takes place at Sarunas Marciulionis Basketball Academy every season, right before the begining of the school year. There were more than a hundred children (ages 6 to 12), and even more parents, who wanted to talk to the coaches and get familliar with the place where their children would practice since September.

Some boys bravely stormed around the basketball court, some just obseved the place, and only later felt comfotable enough to participate in the events and tasks, given by the coaches. Future baskeball players were able to show off their basketball dribbling skills, participate in various events, and also shoot around on a specially adjusted baskets.

All the practices where being watched not only by the family members, but also by a regular friend of young athletes – candy king bear HARIBO! After the training session, coaches had a chance to tell more about the S.Marciulionis basketball academy to the parents of the little ones, and also answer all the questions.