Basket Unites Tournament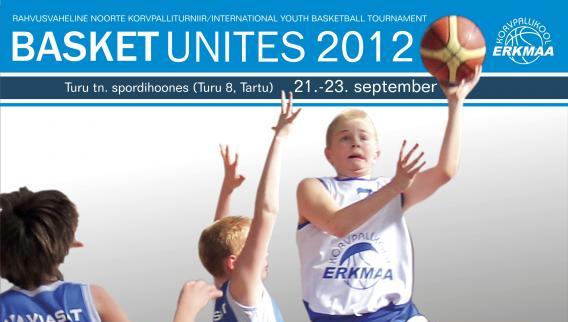 Š.Marčiulionis I-PZU team, coached by Tomas Keršis, participated in "Basket unites" tournament in Tartu, Estonia. There were three age groups in this tournament: Group A – boys born in 1998, B – boys born in 2000 and C – born in 2003. Our team participated in a group B tournament, with a twelve year-old boys. On the 21st – 23rd of September, six teams from Estonia, Russia and Lithuania played against each other in one group.
Our team, coached by Tomas Keršis, beat all the opponents in the tournament: KK Tallin 69-40, St. Peterburg VO 64-31, Erkmaa KK 52-35, Rakvere SK 70-51 and Keila KK 67-48. Š.Marčiulionis I-PZU team became a champion of Basket Unites tournament and proved their superiority against the other opponents, beating them by the average of 17-19 points. Rokas Rutkauskas was selected into a Symbolic best team of the tournament.